1522-50-М
| Destignation | Dn, mm | Pn, MPa | Т, С° | Kvy, m3/h | D, mm | d, mm | L, mm | A, mm | H, mm | DM, mm | Actuator type*** | Weight, kg |
| --- | --- | --- | --- | --- | --- | --- | --- | --- | --- | --- | --- | --- |
| 1522-50-М | 50 | 6,3 | 425 | 4,75 | 58 | 50 | 240 | 68 | 293,5 | 260 | | 9,0 |
Convention
body – steel 25 (GOST 8479);
yoke – steel 20 (GOST 1050);
valve spindle – steel 08Х18Н10Т, steel 12Х18Н10Т (GOST 5949) with catalytic nitrogenization.
Regulating needle valves are manufactured in accordance with Technical Specification 3742-002-79315310-2007.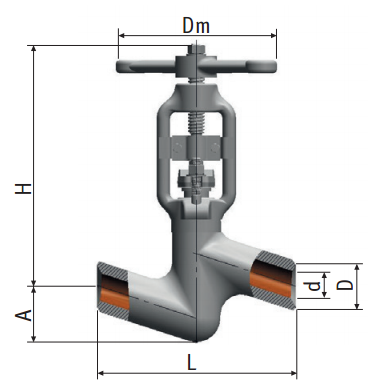 These valves are used for regulating flow of water, steam and non-aggressive petroleum products. Connection to pipeline – by welding. Operation – automatic control by means of electric drive.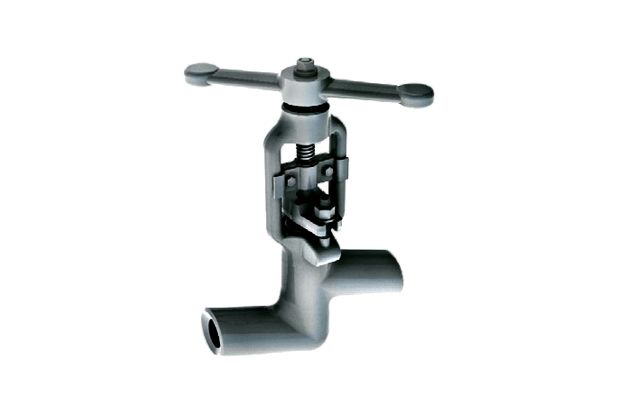 * working pressure, Рр ** without electric actuator *** ref. electric drives section